Ellie Goulding performs during a free show at Amoeba Records in Hollywood.
photographs by picksysticks
After performing at a sold out show at The Troubadour Tuesday night, Brit indie-pop singer Ellie Goulding played a free show at Amoeba Records Hollywood the next day. Lines started forming early and by 3:30 pm, about 3 hours before Ellie's show, the line stretched about three city blocks. With over 400 dedicated fans lining up, Amoeba had to close early in order start letting people inside. Ellie is spending the week in Los Angeles supporting her new album Halycon which debuted at No. 9 on the Billboard charts. She appeared on Ellen yesterday where she performed "Anything Could Happen" and today she performs live on PopSugar.com and this Saturday, she will be performing at AMP Radio's Halloween Masquerade Party at The House of Blues on the famed Sunset Blvd.
Fans packed Amoeba Records in Hollywood for Ellie Goulding's free show.
photo by picksysticks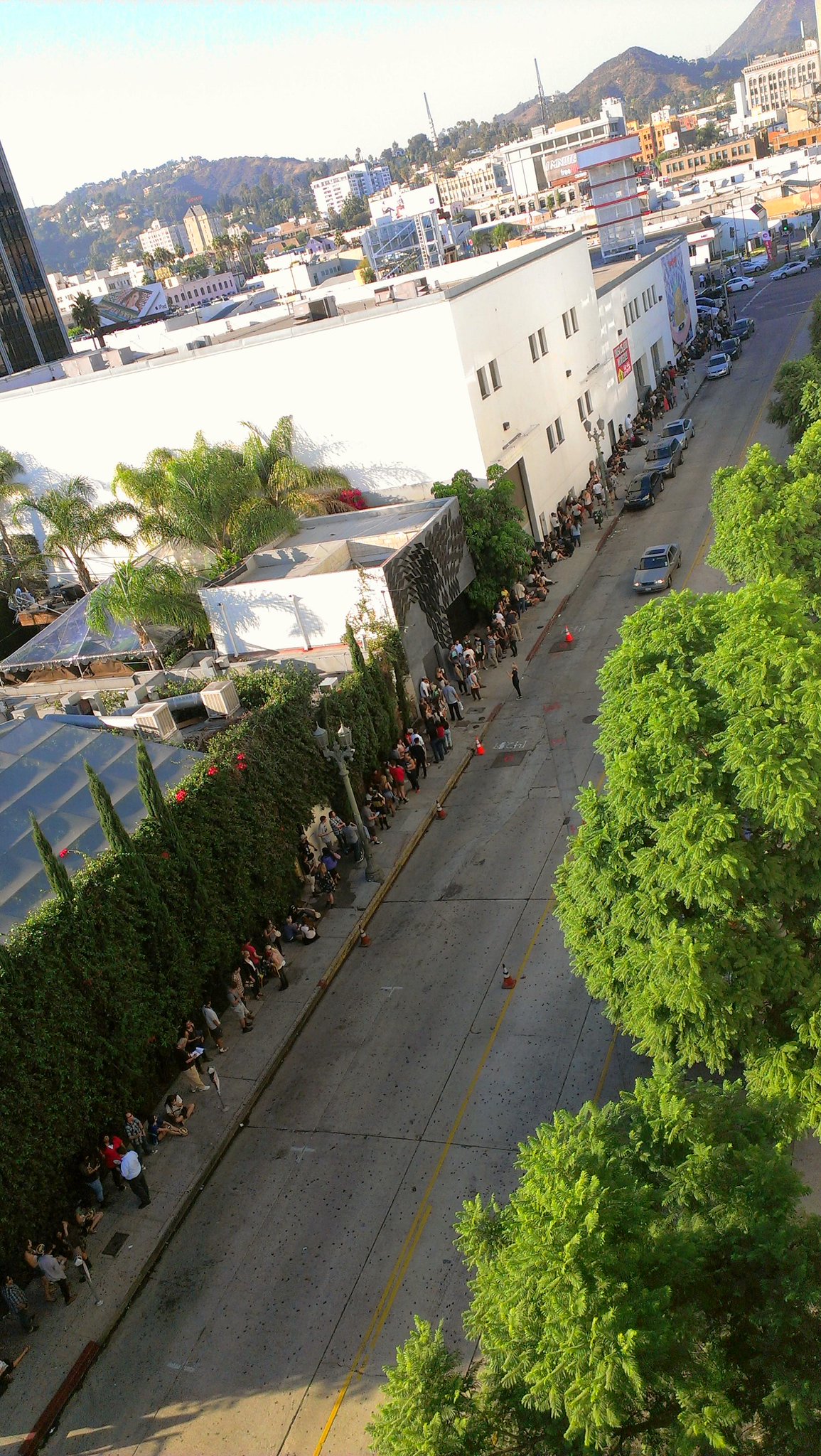 Crowds starting lining up for Ellie Goulding's free show at Amoeba Recrods.
pic via Twitter @elliegoulding
.